Stainless Steel Sheet Protective Film
Features and Applications
Our stainless steel sheet protective (Tape) film is durable, simple to use, offers good flexibility and ensures quick moistening of protected surface. Using polyethylene as the base material, the film is coated with water-based acrylic adhesive which will not leave residue or damage surfaces. This stainless steel sheet protection film can be applied to all types of metal surfaces, such as polished surface, frosted surface, brushed surface, etc., ensuring metal sheets are well protected during processing, storage and transportation.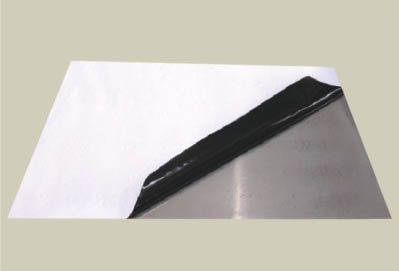 Specifications of Stainless Steel Sheet Protection Film

As a primary stainless steel sheet protection film manufacturer in China, our company also offers plastic board protection film, floor protection film, aluminum extrusion profile protection film, among others.