Floor Protective Film
Features and Applications
Our floor protective film (Tape) offers stable adhering capacity, good elongation, ease of use and removal. It can effectively protect floor surfaces against dirt, scratches and damage during transportation and installation.
More Information
Our floor protection film uses polyethylene as base material is coated with low water-based acrylic adhesive. Our film offers a thickness of 40-120um and a width of 100-2000mm. In addition, it is available in a variety of colors, such as blue, white, transparent color, and more. Holes and lines can also be customized for easy tear and cut. Hence, we are confident customers can find a floor protection film that suits their needs.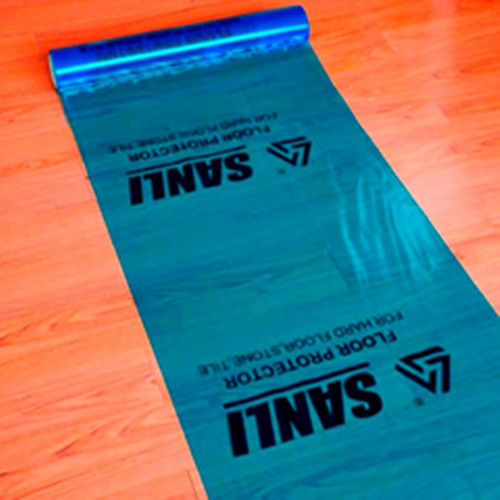 Specifications of Floor Protection Film

As a professional floor protection film manufacturer and supplier in China, at Sanli we also provide glass protection film, carpet protection film, stainless steel sheet protection film, and more.