Tile Protection Film
Features and Application
Our tile protection film (Tape) offers stable adhesion strength, good elongation, and is durable and easy to use. Using water-based acrylic adhesive, it will leave no residue when removed. This protection film is used for protecting the tile surface from scratches, damage and dirt during transportation and installation.
More Information
Our tile protection films are available in 40-120um thicknesses and 100-2000mm widths. It also comes in several colors for customers to choose from. The protection film can also be made according to customers' specific requirements. Holes and lines can be customized for easy tear and cut.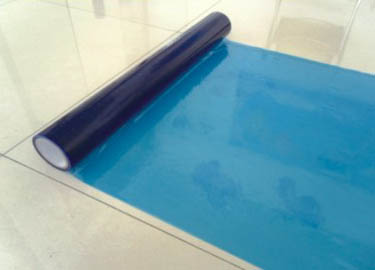 Specifications of Tile Protection Film

As an experienced tile protection film manufacturer in China, we offer a vast range of products that includes carpet protection film, floor protection film, aluminum extrusion profile protection film, and more.